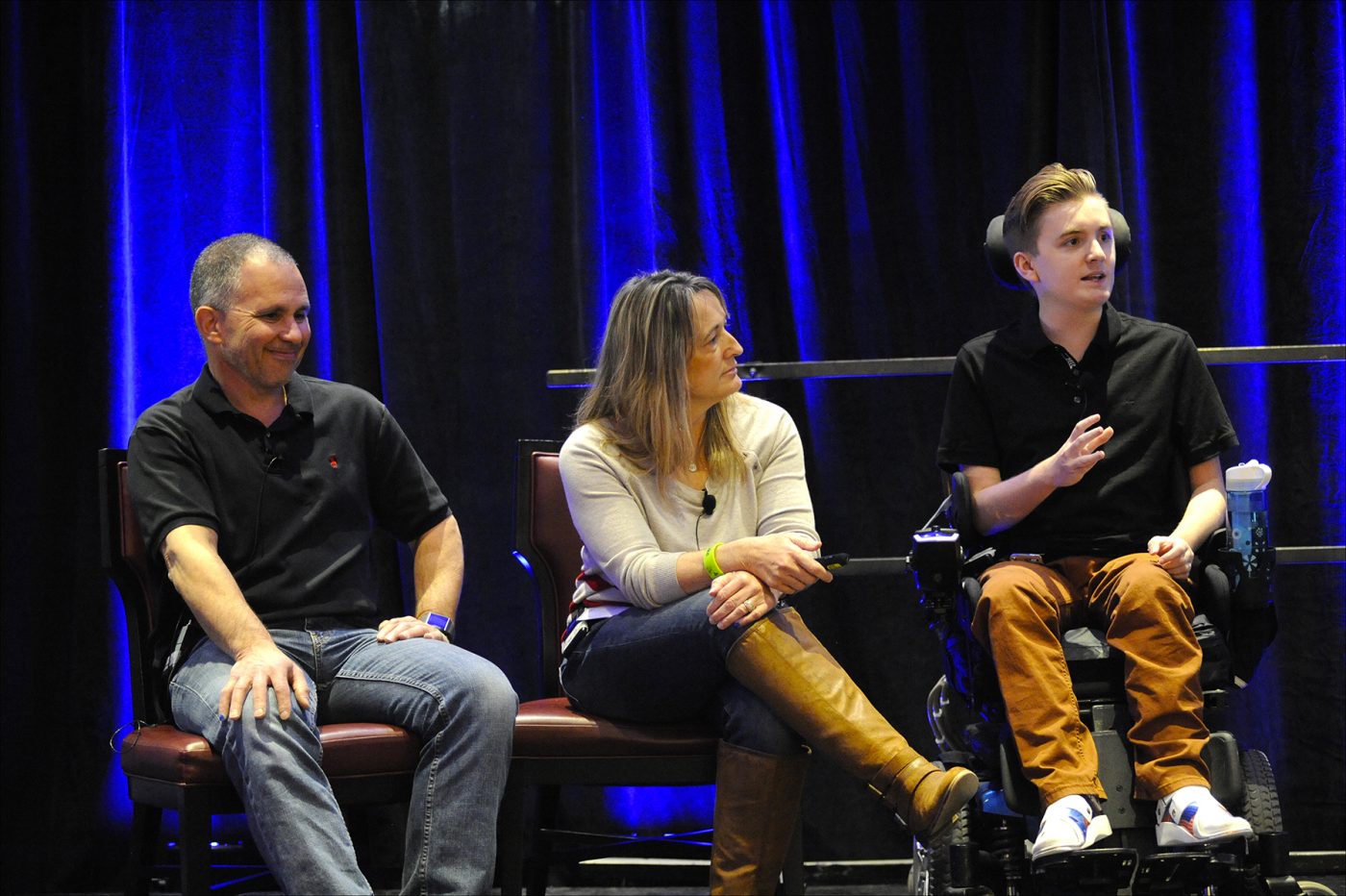 Sheryl, John and Jake shared their story with other Duchenne parents and kids at the CureDuchenne's Futures conference, held November 3–4, 2018 in Needham, Massachusetts. Jake, now 15, was diagnosed with Duchenne in January 2011, just before his eighth birthday.
"We couldn't move Jake, so we had chair lifts installed, which insurance didn't cover," Sheryl Marrazzo said. "We wanted to put in an elevator, which is very expensive. We're talking $40,000 or $50,000, and we didn't have that kind of money in the bank. So we had to tell our story."
Marrazzo started their own foundation and soon began talking with reporters with local newspapers and TV stations. "We said we needed this elevator so Jake can get to all the levels of his home. My family and friends put together a big gala, where we raised half the money," she said. "The people you least expect you to help end up helping you the most." This 52-year-old mom competed in the Title 9 Sprint Triathlon in Hopkinton, Massachusetts, in September, pulling Jake in a raft for a quarter-mile swim, then pulling him in a custom-designed race chair for a 10-mile bike ride, and finally pushing him for three miles in the race chair.
https://4jakessake.com/wp-content/uploads/2018/12/Futures-Conference-Copy.jpg
865
865
Sheryl Marrazzo
https://4jakessake.com/wp-content/uploads/2018/07/Jake-Sake-Logo.png
Sheryl Marrazzo
2018-12-16 13:20:06
2020-11-01 02:04:27
Parents Swap Stories at the CureDuchenne 'Futures' Conference