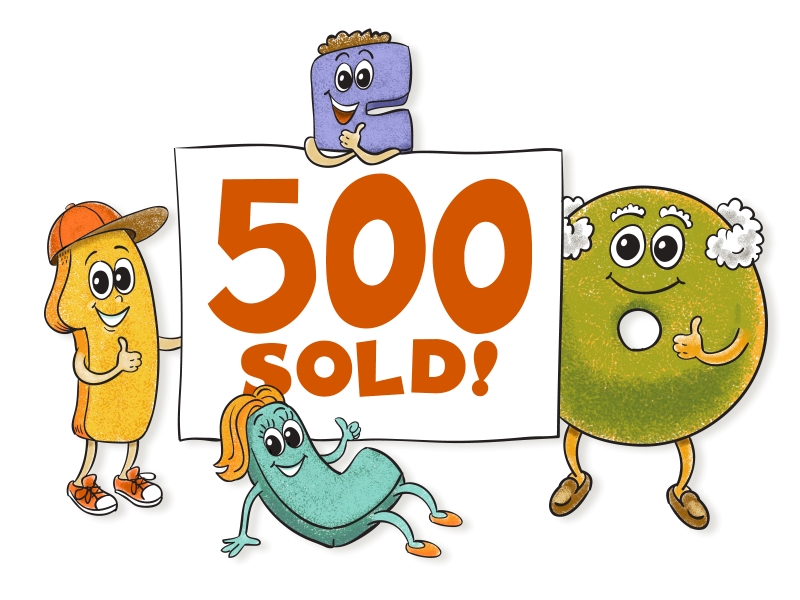 When we released the One Wants to be a Letter Book a month ago, we had modest hopes for the book sales. However, we are happy to report that we have now sold over 500 copies of the book! This news is so amazing and Jake is blown away by the enthusiastic response.
About the Story
The book is a story about being different and more importantly, feeling different. One is a number whose friends are all letters and he felt different from them. One wanted to be just like his friends. In the end, One finds out that being a Number One was what he was meant to be.

Purchase the Book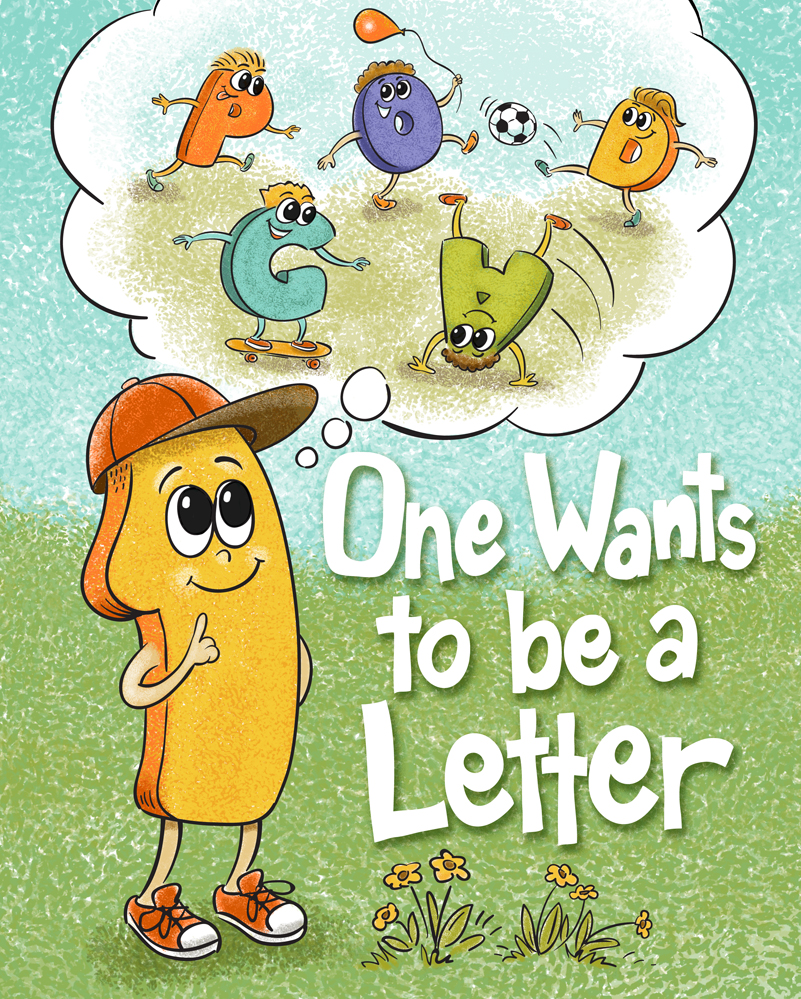 If you would like to purchase the book, here are the options.
Book Reviews
Here is what are people saying about "One Wants to be a Letter."
"Please tell Jake that his book touched my heart and I absolutely love the storyline especially the end. You truly have an amazing young man that is making a huge impact in this world. I can't wait for the next book." – T.H.
"Got my book today! Great job Jake! So Awesome!" – D.T.
"It was great to meet Jake yesterday! I am excited to share this book with my Kindergarten students. Thank you!" – J.B.
"We've never met but I'm so proud of you what a gift you and your family have given to so many." – A.D.
"Thanks Jake! Can't wait to share this with the little guys on our family!" – N.M.
"I got my book yesterday!!! Brought it to school today. Excellent job Jake!" – C.L.
"Tonight's story time brought to you by a local Hudson high school author, inspiring my children, it is ok to be different, and dream big… an inspiration to us all." – K.L.
"Our copy of One Wants to be a Letter arrived in the mail today! It received a 10/10 from Matthew! Provided a little light reading for today's infusion too. Awesome job Jake!" – M.H.
"I thought it was cool because it has a lot of detail and all the letters are so cute I love the story because, it's like, number one wants to be like all the letters and wants to play with all them because he wants to have fun but, that it's ok for him to be a number." – S.P., Age 7
"We got ours yesterday – It is sweet, easy, with such a powerful message of loving yourself for who you are. Be great at what you are great at and don't worry about the rest." – P.G.
"Jake, I love your book! I think it is a wonderful lesson for children AND adults to help us understand that we are all special and that even if we seem "different" from everyone else, that is what our unique gifts in life are, and we should embrace them! Thank you for reminding us of that!!" – K.L.
"I think it's awesome. It's also inspiring so I can make a book as well." – K.P., Age 10
Book Sequel
Will there be a sequel for the book? Nothing definite right now but you can follow Jake on his Facebook Page to learn the latest news about this budding author.
Thank You
The book and its success would not have been possible without the following people.
We would like to thank everyone who has purchased a book or two or more whether it be online, at the book signing or at your local bookstore.
We would like to thank Massachusetts Representative Kate Hogan who came down the book signing, gave a proclamation to Jake and proclaimed, "I was delighted to present a House citation to Jake Marrazzo, at his book signing, in recognition of his newly published children's book: One Wants To Be A Letter. Also terrific to see Jake's proud parents, supporters, and book buyers! You are #1 with us, Jake!"
We would like to thank Gregor Bernard for the incredible book illustrations.
We would like to thank Todd Civin at Civin Media Relations and Publishing Services for publishing the book along with his fantastic guidance as a first-time author.
We would like to thank Cindy Zomar of Community Advocate newspaper for writing an article about Jake and the book, Hudson High School student publishes a children's book.
We would like to thank reporter Hudson teen with Duchenne muscular dystrophy pens book about appreciating one's own strengths and taking the photos at the book signing.
at Metrowest Daily News for writing the article,
We would like to thank

Chris Flanagan of Boston 25 News

for the news story and the article, Hudson High School student authors inspirational children's book.
We would like to thank Kith & Kin for hosting our book signing event on October 18th and for your donation drive of 10% of the food purchased given to our foundation.
We would like to thank Chad Crogan Photography for its excellent photography services and Elbow Grease Marketing for its superb digital marketing services.
https://4jakessake.com/wp-content/uploads/2020/10/500-Sold.jpg
625
625
Sheryl Marrazzo
https://4jakessake.com/wp-content/uploads/2018/07/Jake-Sake-Logo.png
Sheryl Marrazzo
2020-10-23 02:52:54
2020-11-01 02:05:45
One Wants to be a Letter Book Has Sold 500 Copies!